Gifts have always been playing a significant role in strengthening relationships. Even though every relationship has its own charm, gifts are an essential part of adding more love or making the relationship more beautiful. 
Although you can show your affection any time of the year, Valentine's Day is held especially to demonstrate your love and feelings for the special woman in your life.
Taking a step beyond the ordinary is the best way to make her feel special on valentine's day. You need not worry about finding unique gifts for her, as we have compiled a list of 15 gifts that are sure to make her smile. 
1.A Bracelet
Surprise her with a unique bracelet. Either you can give her a customized bracelet or a heart-shaped bracelet. Customize it with her name or a love signature; both look amazing. Whenever she wears it, it will remind her of your love. 
2. Perfumes
A decent perfume brings confidence as it has a long-lasting effect. Fragrance adds more radiance to your personality. Although fragrance can't be seen, it makes you look different from others. 
3. A Makeup Kit
A makeup kit is every girl's favorite. On Valentine's day, giving her this makeup is one of the best gifts. She will definitely like it most. This gift will make her blush.
4. Pets 
Pets are one of the most beautiful creatures on earth. Having pets gives a relaxing feeling because nobody feels alone. Girls are emotionally attached to pets. They treat them just like their children. Giving her pets like kittens or a puppy is one of the greatest gifts.
5. Handbag
It's always been a part of a girl's dressing. They look amazing while carrying a handbag. It gives them an elegant look.
In order to make your love feel even more special on valentine's day, give her a branded handbag. She will not only love it but also praises you for being such an exceptional partner.
6. Zodiac Ring
Every girl loves wearing rings. Gift your partner a zodiac sign ring. The best thing about the zodiac ring is that she can show it to people when they ask about her zodiac sign.
In addition to being a unique idea, it would also be an amazing gift to give her on Valentine's Day. 
7. Coffee Mug
Giving her a customized coffee mug on valentine's day is one of the best gifts. You can decorate it by printing a photo or customize it with a lovely quote with her name. Sipping coffee from this mug can make her moment memorable.
8. Polarized Sunglasses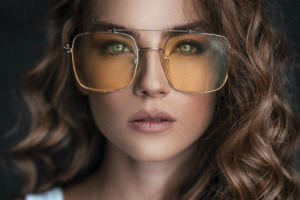 Sunglasses give a cool look to girls. Giving her polarized glasses is among the best ideas as it adds a touch of elegance to her personality.  
You can even buy her personalized framed pair for her. It is one of the best gifts that she will adore.
9. Nightwear 
Buying nightwear for your girl is the best choice. Everyone wants to sleep in a comfortable way. In this regard, silky nightwear can play a significant role. She will feel relaxed in this outfit. Make her valentine's day more special by giving her this special gift.
10. Smartwatch
Wearing a watch gives girls a charming look. Girls love to use new gadgets. Giving your love a smartwatch will be a unique idea. Moreover, it will make her punctual and as it has many other functions that will help her a lot.  
11. A Pen and a Diary
Having a diary is a good habit. You can write down a lot of things that are gonna help you in the future. Girls prefer to write some secrets in their diaries rather than telling someone. That's why you can give her a pen and a diary. She will love this gift.
12. Skincare Kit
In terms of skincare, girls are more sensitive. You can help her in this regard by giving her this gift on valentine's day. A skincare kit will not only make her happy, but it will also make her skin glowing and flawless.
13. A Photo Mounted on Wood
There are many types of photo frames, but a photo on a piece of wood is a unique idea. You can surprise her with this. It will definitely make her valentine's day more special.
14. A Beautiful Pendant 
Jewelry is a necessary part of a girl's life. You can surprise your lover with this beautiful pendant. To make her feel special on valentine's day, give her a pendant that may be heart-shaped or engraved with her name.
15. Surprise Her with Vacation Trip Tickets
An amazing present you can give your lover is going with her on a trip. On Valentine's day, you can surprise her with tickets for the trip.