One of the most valuable aspects of email marketing is the return of income it provides. Studies reveal that each dollar spent on email marketing yields $44 in return. The reason email marketing is so lucrative is its ability to reach a wider audience. Professionals believe that for any form of marketing to be truly successful, it must be widely advertised. To support this theory, a study conducted in 2020 showed that over 3 billion people use email daily that provides a massive audience for marketers to target. Below we have listed ten additional benefits you can expect from email marketing to help you succeed in your business.
1. Increased Brand Awareness
Email marketing increases your brand awareness and presents your brand in the best possible way. In the beginning, you may start with sending welcome emails to your new subscribers. And once they become conscious, you can prompt them to take further action. When they begin to trust you, you may give them a CTA (Call for Action). It is a compelling way to encourage them to move forward in their buying journey.
2. Increased Return of Income
In a study conducted by McKinsey & Company, email marketing outperforms social media in RIO rate by up to 40 times. By utilizing email campaigns, your can promote your brand in a crowded market of sellers. About a third of marketers globally report that email has become their most effective method of generating increased ROI.
3. Establishes Trust and Loyalty
Email marketing is an easy way to build credibility. Unlike other methods, you can provide your users an opt-in-offer, which tells audiences what they should expect from you; when you live up to what you promise, you win their trust and get a loyal customer. If, for example, you promise to email your subscribers a daily tip, delivering those emails each day will enhance your credibility and trust, and they become your forever loyal customers.
4. Increased Conversion Rates
Emails provide several options to manage the audience on a personal level. Firstly, it allows you to treat each customer as an individual, which increases conversion rates far more than if you were addressing them as a group. And second, it allows you to segment your customers based on their preferences. So, you can send them highly personalized content. Research shows that 77% of successful marketers already use this method to get an edge over their competitors. People appreciate it when a business deals with them as individuals, not just like everyone else.
5. Builds Personal Relationships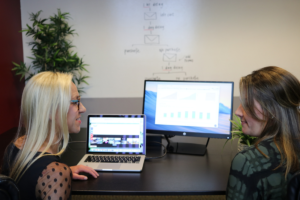 Email marketing is a cost-effective method of reaching customers where they spend most of their time – in their inbox. With email, you can send person-to-person-type messages that give consumers a better idea to connect with you and imagine who you are. For example, when you Personalize your emails by including the individual's name you are contacting helps subscribers feel more at ease communicating with you. They shouldn't regard you as a selling automated robot, but as a genuine person who has a genuine interest in them. Thus, Email marketing provides a reliable form of communication between your brand and your customers.
6. Cost-Effective Tool
Experts believe that email is one of the most cost-effective tools available to advertise your business' products or services. According to a Britian's Direct Marketing Association (DMA) study, email has an average ROI (return on investment) of 38 cents for every $1 spent.
7. Chance to Become More Selective
When you send out emails, you can choose what to promote based on factors like past purchases, product views, and wish lists. It gives you the chance to appeal to your target customer. 
8. The Right Platform to Target the Right Audience
Email marketing lets you target the right audience. It allows you to build a list of subscribers who genuinely want to engage with your brand and receive your emails. When you send emails to people who have given you consent to sending them those emails, it builds your brand's name, and people take you as a legal and professional source of information and services.
9. Global Success
The Internet has globalized the world. A few years ago, selling your products and services abroad was expensive, but nowadays, email has made it easier than ever. Now, services and products are no longer location-bound. In fact, 
10. Provides Feedback for Your Improvements
Emails not only let people know about a new product. It also enables you to receive personalized feedback from the customers. A successful business relies 90% on its customers and 10% on the owner. When customers send their feedback in return to your emails, getting insights into their needs and suggestions can lead to better product development, better marketing, and improved operations to shape your business.