Looking for the best smart home appliances to improve your home and life? We have picked the best ones for you! If you are a fan of energy-saving devices, take a look at these tips on buying energy-efficient home appliances.
By now, we have all adjusted to having a smartphone in our pocket. Maybe it was scary at first but since it is a very useful device that can help us in many cases, we have embraced it. The same could happen with other smart devices, as well. Maybe it is weird to have, for example, a smart toaster, but if it is useful, then why not have a smart toaster instead of a regular one? It all comes down to the fact whether the features are useful or not.
Pros and cons of using smart appliances in your home
Usually, when people like new technologies and technology in general, they tend to get all the latest items. On the other hand, when people don't trust technology, they usually completely resist it. They don't trust it and therefore, don't want it in their homes. Only a few people are in between those two groups.
However, when it comes to smart technology, maybe it is the best choice to be somewhere in between. Yes, technology today is advanced and helpful, but it might be a wrong thing to trust it completely. Every new innovation has its disadvantages, so it is wise to be cautious. Otherwise, you might end up with more damage than good.
Here are the pros and cons when it comes to smart technology.
Pros
1. Convenience
Smart devices are extremely convenient. You can control them while you are in your bed or on the couch watching TV. Not to mention the control while you are outside of your house. Imagine how nice it is to turn on an air conditioner on a hot day on your way from work. Also, you can control most of or all of the smart devices with one device, usually a phone.
2. Time-saving and reduced costs
You can save a lot of time using smart devices, especially if you control them from outside your house. All the things you had to do personally, you can now do on your way from work, while you are stuck in traffic or in public transport. On the other hand, you could save money because these devices are mostly eco-friendly and designed in a way that saves energy.
3. Notifications in case of a security breach
In case an unauthorized person tries to enter your house, you will be notified. Therefore, you would be able to make necessary moves on time to prevent the burglary.
Cons
1. Some smart devices might be expensive to install.
2. You need a good internet connection all the time.
3. Hacking – anything that is protected by a password can be hacked. And in that case, your data might be compromised. Especially if you fully rely on technology.
4. Technology fails sometimes – and when that happens and you can experience some unpleasant things if you don't have a backup plan. You may not be able to enter your own home.
Maybe the best solution is to use smart devices moderately. That way you can make use of the best features without compromising the security.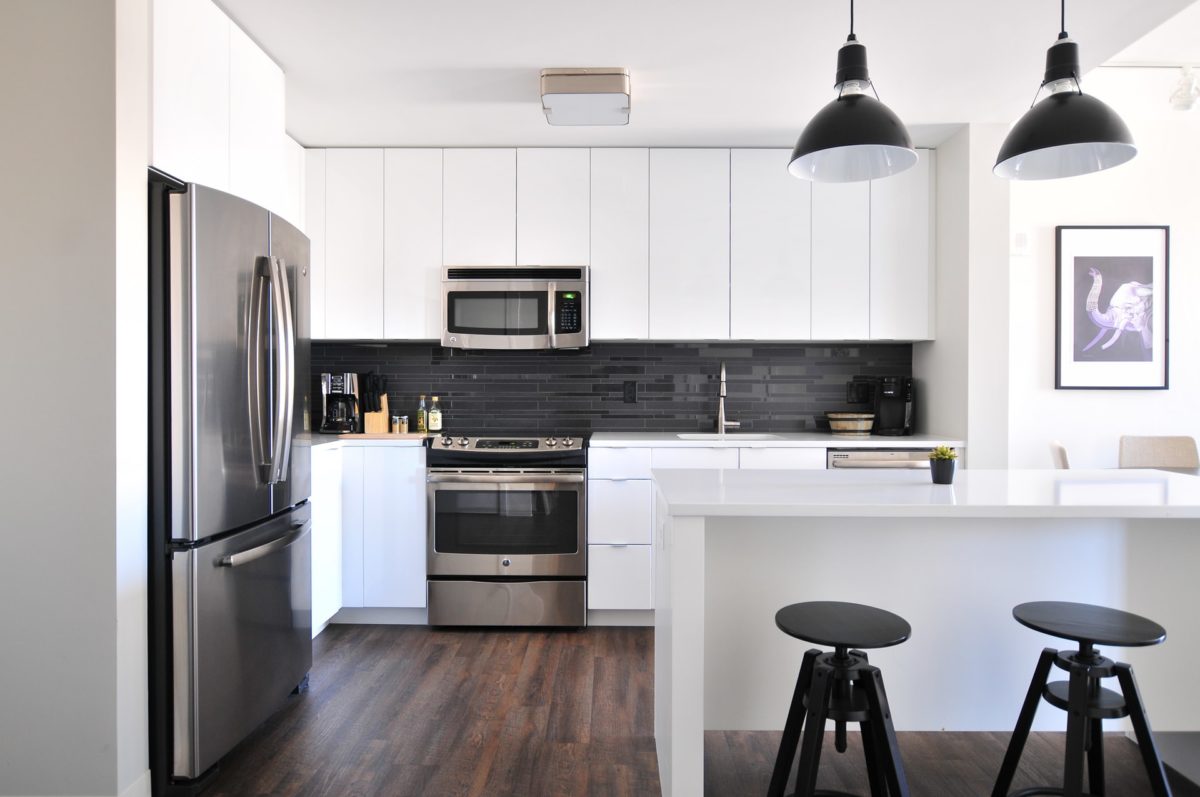 Best smart home devices
Why wouldn't you give some of these a try?
1. Arlo Pro 3 Security Camera
This smart device is a good choice for those who want full control of their home while they are away. The quality of the video is 2K, 160-degree view, and it has a 12x zoom option, two-way audio, plus night vision. On top of that, it is compatible with most devices and it has a nice, stylish design.
2. Nest Protect Smoke Detector
This device might not offer some extraordinary and cool features but it is extremely useful. If you want to keep your house safe, you should definitely get a smart smoke detector. You can connect it with other devices. Therefore, you can be notified in case there is a fire in your house. And then you can act quickly in order to save your home from burning down.
3. Smart 12-Cup Coffee Maker
Who wouldn't like a nice cup of warm coffee when they wake up? Now you don't even have to get up from bed to make coffee. Just use Alexa or Echo, say you want some coffee, and enjoy a warm cup of coffee when you get up.
4. GeniCan Scanner
Did you ever start to make a dish only to realize you don't have all the necessary ingredients? This is a great little device that tracks the things that you throw out into the trash. It scans it and then automatically puts the item on your shopping list. Never run out of your groceries and food when you need them the most.